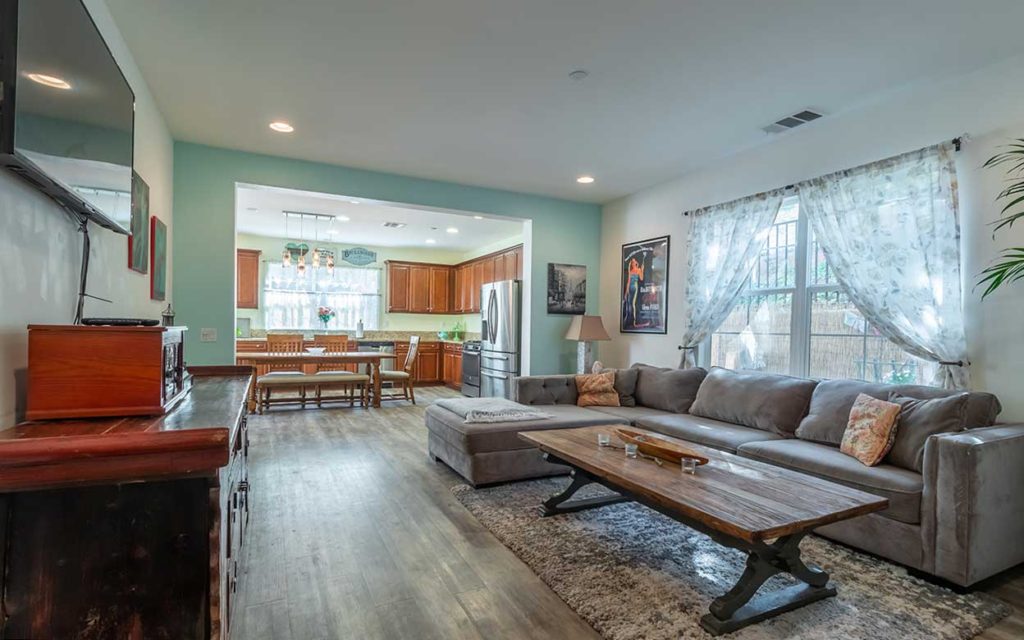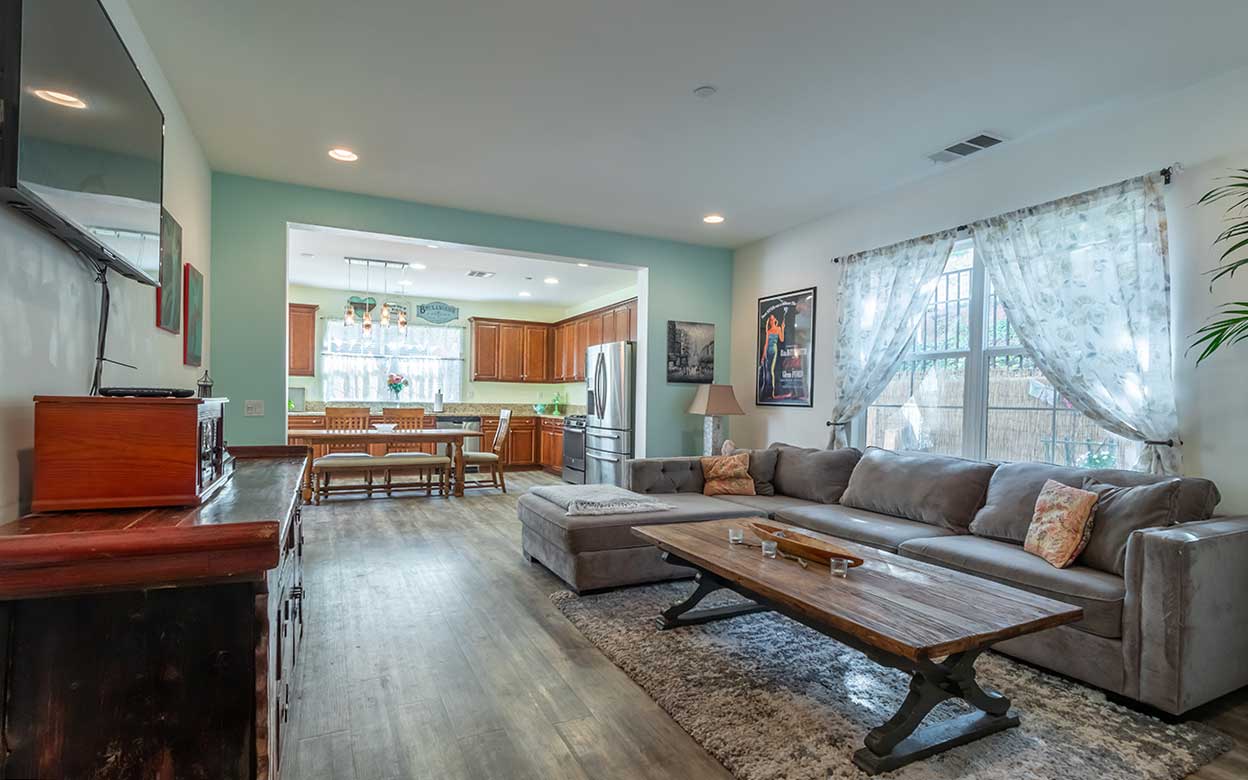 Your Design Style is: Rustic
You take your inspiration from the effortless beauty of nature and are drawn to natural and weathered finishes like raw wood, stone and leather. Rustic interiors tend to focus around a center statement piece, like a fireplace or oak dining room table. Incorporating the right textures will make this style work for you. Avoid throw pillows and comforters with loud patterns, Add a soft, sherpa or sheepskin throw or a muted wool blanket to complete your space.
Learn About These Related Design Styles
If theses design styles don't fully resonate with you, your design preferences may fall into one of the following styles:
Modern Farmhouse
Like Rustic interior design style, Modern Farmhouse interiors have a strong connection to nature. Raw wood elements, mixed metals and greenery are necessary points of interest in this design style. Hues tend to stay on the neutral side, however when a pop of color is needed, pulling a sage green, navy or burnt orange from nature's palette is a great choice. Warmth, practicality and comfort is key to making this décor work in your space.
Coastal Design Style
Coastal décor gets its inspiration from the beach. Like Rustic design style, Coastal design relies on its strong connection to nature. The objective of Coastal design is to make you feel as if you're at the beach all year round. Incorporating white, beige, light-blues and greens will make this look come to life and using natural fabrics such as cotton or linen, and adding wicker, rattan or wooden furniture in a lighter or distressed finish is a must. Driftwood pieces, sea shells and rope accents will make your space come together.